BillieBars
BillieBars - Universal Full Size Truck Tailgate Cover Kit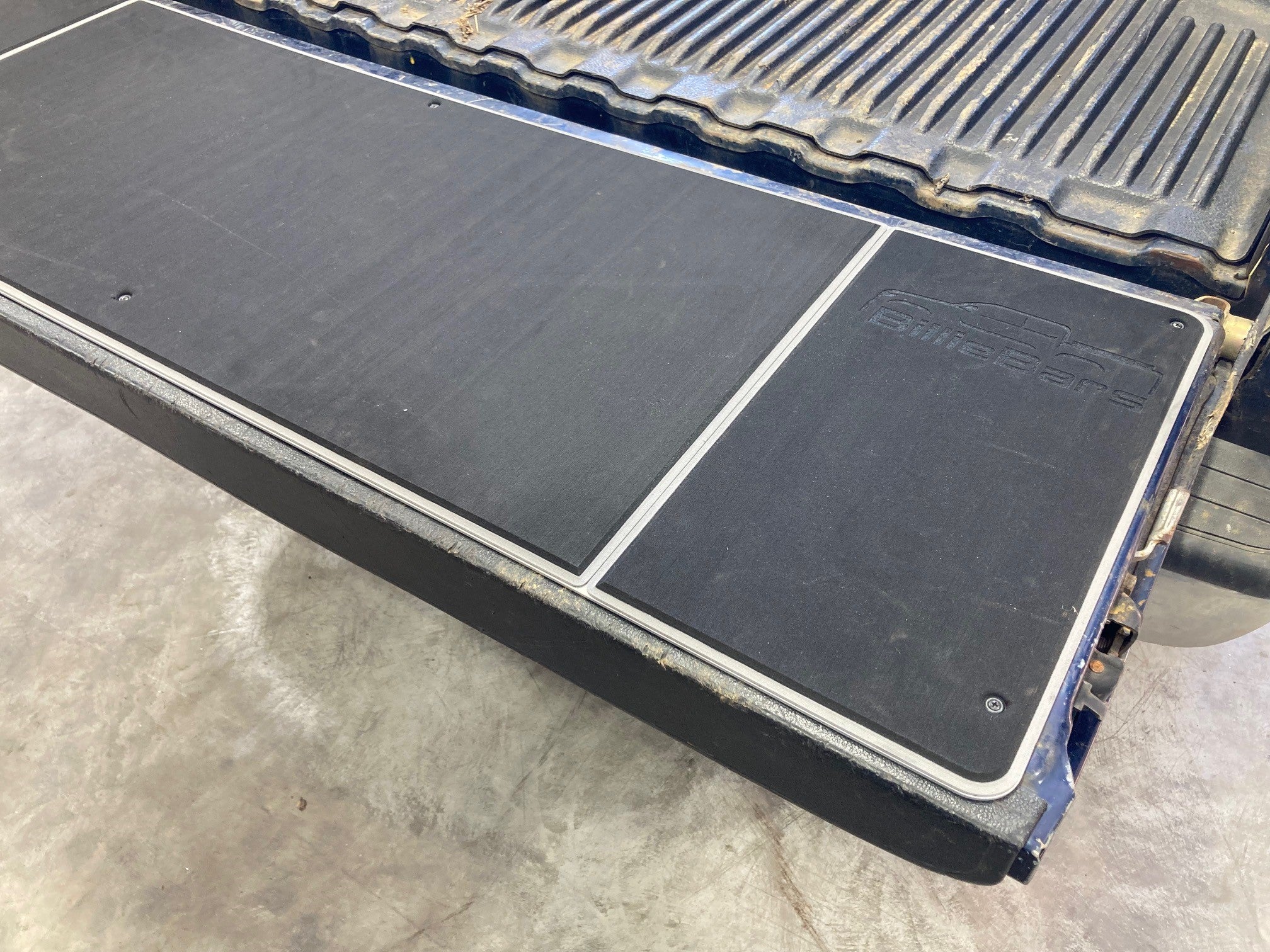 BillieBars
BillieBars - Universal Full Size Truck Tailgate Cover Kit
BillieBars Tailgate replaces your factory tailgate surface - providing a soft but rigid surface - using closed cell marine grade foam over aluminum
Lead Time 3 weeks
Universal Panel For Full Size Truck, Self Tapping Screws
Key Features

BillieBars Tailgate was designed for the user with functionality in mind! Soft marine grade padding makes it a pleasure to kneel on while reaching for things in the truck bed (No more hard plastic ridges!). Flat design - Strengthens your tailgate while providing a clean functional look!

This will fit any 2013 and below Chevy Silverado or GMC Sierra or any truck that has dimensions of around 18 1/4 x 59 3/4

Other Information

1/8" Aircraft Aluminum Backing
18 1/4" x 59 3/4"
CNC Laser Cut
1/4" Durable Marine Grade Foam Padding
Hardware and drill bit included
Patent Pending

Installation

Installation video(s) found here under acccesories section!

FAQ & Shipping

What is the cost to ship BillieBars Tailgate?

BillieBars Tailgate ships domestically for $50. International rates vary. Questions about shipping cost, shoot us a message!

Where can I track my package?
We will send an email with tracking information as soon as your order ships. If you want to know when your order will ship, email us at info@billiebars.com or message us here, and we'll get you an update.

What is your return policy?
We think you'll love your BillieBars Tailgate but just in case you don't, we can accept returns for unused sets that are in the same condition, within 20 days of delivery. Unfortunately, due to the weight and cost of shipping, the customer is responsible for a 15% restocking fee, as well as return freight. Please email us at info@billiebars.com, if you have any questions.
You may also be interested in…