About Truck Beds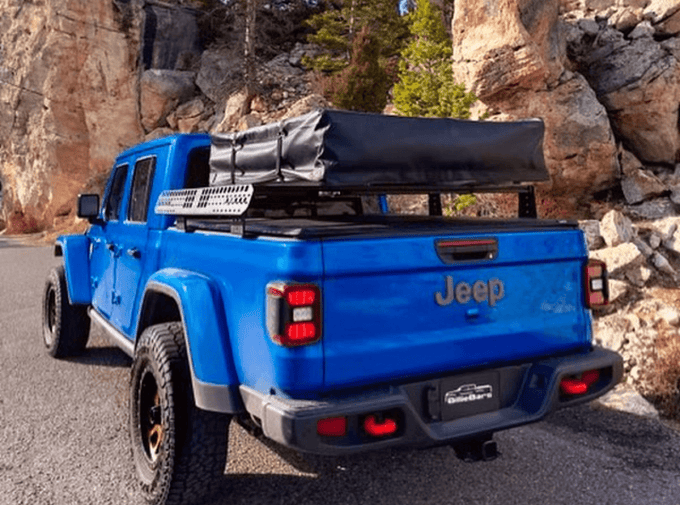 What are truck bed bars? Bed racks? Bed cages? Crossbars?
These are all terms you'll see pop on the internet as you search for what is best for your truck. It can be hard figuring out exactly what you want, with so many options on the market. Truck bed bars typically utilize a bracket system, allowing the bars to mount perpendicularly to the bed.
---
What are they used for?
Truck bed bars are traditionally used to mount the essential overland items on your Tacoma, Gladiator, Tundra or off road vehicle of choice - roof top tents and bikes are the primary items that are mounted. Depending on the bed rack or bed bar system that you choose, you can also mount snowboards, surfboards, cargo bins, rotopax and more.